Welcome to the Banner Saga Wiki
The Banner Saga is a tactical RPG developed by Stoic. It is to be released as a single player campaign, The Banner Saga: Chapter 1 – the first of a projected trilogy – as well as a separate free-to-play online multiplayer game, The Banner Saga: Factions.
What is The Banner Saga?
"Short answer: role-playing meets turn-based strategy, wrapped into an adventure mini-series about vikings. Travel through stunning landscapes straight out of an animated film as your party escapes what could be the end of everything. Battle painstakingly hand-animated foes in strategic, turn-based combat. Make decisions with real consequences in conversations with people you'll actually care about.
The Banner Saga is a mature game aimed at gamers who appreciate art, story and strategy. Hope you'll join the caravan."
The Banner Saga was fully funded by Kickstarter. Its initial goal of $100,000 was easily surpassed, reaching $723,886 as of April 20, 2012. Backers will receive a variety of Kickstarter Prizes according to their pledge value.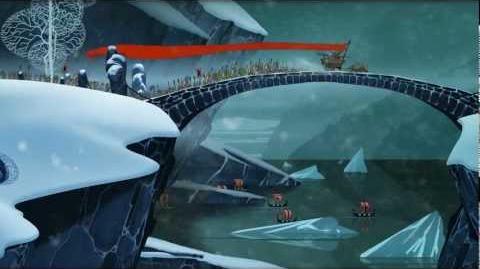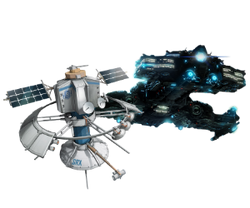 Strategy Games
Go to these sites for info or for help with your own wiki!
Age of Empires • ARK: Survival Evolved • Atlas Reactor • Bedlam • Bomberman • Boom Beach • Castle Clash • Civilization • Clash of Clans • Command & Conquer • Company of Heroes • Dawn of Gods • Dawn of War • Deception • Dungeon Keeper • Edain • Fire Emblem • The Flame in the Flood • Hero Defense • Homeworld • Insaniquarium • KanColle • Legion TD 2 • Plants vs. Zombies • StarCraft • Total War • Victory Belles • Wargame • We Happy Few • Worms
Want your community included? See how!

Ad blocker interference detected!
Wikia is a free-to-use site that makes money from advertising. We have a modified experience for viewers using ad blockers

Wikia is not accessible if you've made further modifications. Remove the custom ad blocker rule(s) and the page will load as expected.