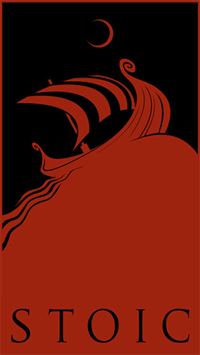 Stoic is an independent game developer based out of Austin, Texas, formed by Alex Thomas, Arnie Jorgensen and John Watson after working together for half a decade on Star Wars:
The Old Republic
.
Arnie Jorgensen After graduating from the Joe Kubert School of Art Arnie worked for years as a comic artist before moving into game development for such companies as Ion Storm, Retro Studios, Sony and BioWare. He now works with two other guys in a tiny shed behind a bar on something really freaking cool.
Alex Thomas Alex dropped out of college to work at Wolfpack Studios at 19. Since then he's done concept art, game environments, characters, cinematics and game design for Ubisoft and BioWare, and written a couple screenplays for Dreamworks and Cartoon Network. The Banner Saga is his first commercially released original design.
John Watson John has been developing games since the age of 6 with an Apple II. After working many years for NASA, Sony, and BioWare, John is now in his dream job of creating the technology for The Banner Saga.